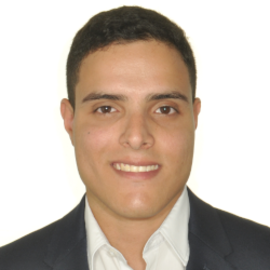 Learning and control of communication systems
+49 (0) 6151 16-21721
fax +49 (0) 6151 16-21712
S3|10 310
Landgraf-Georg-Str. 4
64283 Darmstadt
General research interests:
Optimal control
Decentralized control
Reinforcement learning
(Mixed-integer) linear programming
Research project:
Many communication network problems can be formulated as an optimization task, e.g., optimal routing, virtual network embedding, video streaming, etc. This fact enables the usage of control methods in the communication domain. Furthermore, reinforcement learning algorithms can be employed to control large networks without an analytical model of the system.
As part of the MAKI research group, funded by the German Research Foundation (DFG), we aim to improve the adaptation mechanisms of future communication systems using control and learning methods. We also investigate how these approaches can be transferred to the optimization of power networks and how analogous both domains are.
Unfortunately, there is nothing available in the moment.
Since 2020: PhD student at EINS
2017 – 2019: M.Sc. Electrical Engineering at TU Darmstadt (double-degree)
2014 – 2019: B.Sc. Electrical Engineering at University of Sao Paulo